BE A PART OF THE rEvolution !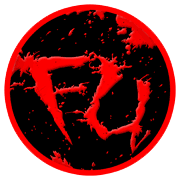 03
slide-12.jpg
zUntitled-1
YOU HAVE ENTERED EXTREMELY INDEPENDENT ART
R E A D Y TO E N T E R T H E A B Y S S
WHAT IS REVOLUTION FREEWILL?
REVOLUTION FREEWILL is my Life Mission. My name is Bryan Dass aka 'D Lion' and I created Revolution Freewill a long time ago to be a triple threat of a Comic, A Cartoon & A Music Project with a Band... All to express the things I feel will GIVE society help.
​
SIMPLE as THAT. Yet - It is deep.
​
This is a comic and cartoon primarily that revolves around a story of a handful of normal citizens - Young adults - who come into the unfortunate suffering of growing up in society today - facing demons INSIDE as well as HARDSHIPS OUTSIDE.
A STORY is an experience and an experience is a VOYAGE into one's own Self - to face the darkness that most of society chooses to romanticize and ignore. If I make this story a reality - I will have serve my main purpose - I must create it to the highest of my ability - I must adorn it with the fairest and BEST of business and marketing ideals. I must ensure it is RAW and not watered down to fit IN anywhere.
We are invited to consider that perhaps it is finally TIME.
Young people are looking for inspiration & do not find it in today's sick world.
The solution to our problems are INSIDE ourselves - as enlightened, self realized individuals of integrity - and also as a COMMUNITY - Organised to solve our problems and BUILD a better world. WE will do it.
Do we really see the suffering of mankind? Are we aware of the horrid things we allow? Where is the responsibility? Shall we continue to repeat history? Shall we continue to THINK we participate in a meaningful life whilst we continue to destroy the very Soul of humanity...
What is the education of our world??? Where are our Revolutionaries? Freedom Fighters? This is the story of Revolution Freewill - even in it's comic expression - it is the truth that we Do Not Care... We have forgotten the high caliber warriors of our history - Malcolm X, Patrice Lumumba, Sant Bhindranwale, Bruce Lee, - and so much more...Our young men especialy want a chance to mature & become integrated, responsible, REAL men yet all we have is a world of lies, abuse & brainwash.
1. complete comic book series 1, 2 & 3
​
2. spread it
​
3. complete new music album 1, 2 & 3
​
4. spread it (comics & music albums & performance) - encourage night patrol of community.
​
5. complete 2d animated series seasons 1, 2 & 3
​
6. spread it. Use these tools to push education and allow me to speak with helpful talks on Real Change via inner work & 4 basics philosophy.
​
7. END.
IT IS WHATEVER YOU MAKE OF IT - FUNNY, SAD, STUPID, SMART, SHALLOW, DEEP - All I know is I must make it.
IF YOU WANT TO FIND OUT MORE ABOUT ME - SEE THE 'DEEPER INSIGHTS' PAGE