BE A PART OF THE rEvolution !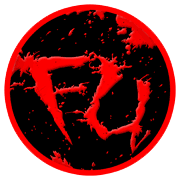 Pack 02 from Bryan The Lion Dass:
7 music projects
13 albums!
85 songs: 5 hours, 52 minutes
of some of the sickest music out there.
614 mb
Complete with lyrics and album art!
These songs all mean so much to me. I hold them close to my heart and are a big part of my life - It's many different types of music and span many years of my life - They are my prized possessions and are available to you. Simply become a member of Patreon and become a patron of my page there.
You will get to select the amount of money you wish to give and also see what Rewards you get for the different amounts of money given. This is Pack 2 & it can be yours by selecting 'LEVEL 5 REWARD' on my Patreon page. You ALSO receive Pack 1 by selecting that reward of only $50 USD per month.
You have the choice of stopping anytime, but I am sure you will want to stay on not only to support but because this package's value is so high AND the other goodies you will be getting monthly are very cool - check em out from the link below. SOME of the albums on this page, I will make available for purchase individually.
​
The Dimming of The Universe
Experimental Doom Ambient
Samples of The Dimming Album
-
Dark Abyss
00:00
/
00:00
This album is where Dark Abyss' doom went to a new level in terms of production and began using more professional drum production as well as trying to make tracks more focused, summarized and therefore more powerful. It is a completely DIFFERENT type of album and sound and even song direction, from the first two albums.
​
Haunting doom is what i call it. It has a distinct atmosphere of being in SPACE and this is the main theme of the album - as the stars dim - the darkness takes over. One thing you WILL however find is that mix of both peaceful tracks and horror drone tracks - but this album was MUCH more on the light side. I myself did not expect this but this is just how it came out hah!
​
There is synth, ambient sound (even ambient sound used as percussion) all DRIVEN by the doom guitar which slowly pushes everything. This album - it has a more soft vibe to it. Meditative. The overal tone of this album is being completely enveloped by another dimension. I think it is VERY different from ALL dark abyss albums because it is not that dark - but as mentioned- it is more 'otherworldly' themed.
Buy this album individually
Experimental Doom Ambient - Heavy Doom
A fan favorite... I am grateful for the downloads of this album - the appreciation of it and it is truly the darkest Dark Abyss out of all the 3 mentioned before. This album is one of the best creations I had the honor of channeling. Spiritual doom metal, dark doom - experimental in expression as it goes into drone, then into noise, ambient and all the while - it never loses that dark disgusting feel.
​
This is completely different from 'the dimming' because this album is meant to be very evil. With much influence from Sunn O)), Boris (drone doom) as you can imagine - as well as Tyranny and other funeral doom acts- combined with improved drum production and a moving AWAY from lighter sounds and synth incorporation - is what made this have the nightmarish sound it has.
​
The 'I follow the goat part 1' and 2, are by far the most replayed songs from all the songs i ever made (replayed by me) - This album is where the 'otherworldly' vibe became one with the dark vibe and with improved production, came to be what it is - I would love for the world to hear it. This is what I believe doom should have been doing - expanding, experimenting - going into new directions - You want heavy - you want horrific - look no further... Of Hate.
Samples of Ov Hate Album
-
Dark Abyss
00:00
/
00:00
Buy this album individually
Experimental Noise Ambient
One track approximately 19 minutes long, of hypnotizing bass rhythms in the background, accompanied by the constantly manipulated experimental distortion noise in the foreground and the minimal percussion later on.
A dark voyage into the world of Freemasonry, the Illuminati and the brainwash of the world. The voice of a commentator on this subject is sampled in the background also adding to the information factor in this release. Striking tones and epic build ups push the industrial noise music on as the truth emerges!
Samples of Illuminati Album
-
B. Brain
00:00
/
00:00
Buy this album individually
Experimental Noise Ambient Psychedelic Sound
Samples of Shaman Album
-
B. Brain
00:00
/
00:00
With improved percussion production, this allowed me to really go into making an album for B. Brain that was not AS distorted as others (kind of like droner) but this time with the topic of Shamanism as indeed, music is our tool to explore ourselves deeply as the 'trip' that the shaman takes us on.
​
Attaining that awareness of the ancient masters and ancient wisdom can at times be a crazy voyage of sorts. The movie 'blueberry' influenced this album a lot - as the taking of Ayahuasca led to being able to see a bigger picture of life, meaning and the passage through it in this incarnation.
Generally, anyone involved in psychedelics (as I have been) will tell you that there is good and bad (good and bad trips) involved but truly, Nature is the best psychedelic of all - when you can hold your own life in your hands - and take control of it OR surrender it -both being important at different times.
​
This album is all about that surrender - to being guided - by the shaman within - the master inside of YOU - as you commune with your TRUE SELF. I am especially proud of the track 5 (and 6) for the droning noise ambience created - I think even though it is so simple, it is absolutely powerful and earth shattering - in fact, it is like a trip in itself - if you let it take you.... the shaman is calling....
Buy this album individually
Industrial / Experimental Noise Ambient
This is a classic! LOL you must hate that I say that huh!? I cant lie though - that's what I think when I think of this album - It is full of tracks that are original and they all fit together well - all dynamic in their own way but still completely fitting with one another. Meditative yet WRETCHED noise industrial - more on the side of Industrial sound - This is where I also perfected my throaty 'Atilla from mayhem' croaky black metal vocal -
​
The Prison topic is often just presented as a one dimensional place of suffering but this album seeks to show that it can be a place of spiritual conquering of one's own suffering - a kind of spiritual grounds - a harmony in the chaos - If you like Folkstorm and anything HEAVY - then you will love this album. It is also very new - Take a listen and conquer the prison of your mind!
Samples of Prison Album
-
B. Brain
00:00
/
00:00
Buy this album individually
Harsh Noise Ambient
I look at this as the most 'disgusting' album I ever created - it definitely has the most sad and evil sound in terms of atmosphere of a truly tortured society - It was made while i was in a very bad state, also becoming aware of the crimes against people during the war in Iraq.
This is an album that I feel honors its title as being the true sound of Pain. It is minimal, it is hateful - it is venturing into what is more HARSH NOISE which is something that B. Brain had not really focused on before.
​
Navicon TT influenced, it is similar. The tracks like deliberate malnutrition - are so simple yet so horrific - the wailing of the distored vocal on top of a very minimalistic haunting synth is all it is yet to date, it's one of the scariest tracks I ever did - only 2 or 3 notes being played really yet it is the atmosphere it is very wholesome.... Listen... if you dare... and I mean that.
Samples of True Sound Album
-
B. Brain
00:00
/
00:00
Buy this album individually
Experimental Noise Ambient
An experimental trip through the dimensions of being...of life...of emotion...of existence in itself.
A mantra of calming sound waves to soothe the soul and clear the mind...to release the stress and set free your will.

A medicine for sleep...The drones while made of minimal distortion variations are later accompanied by synths and many experimental compositions.
Samples of Weeping Sleeper Album
-
B. Brain
00:00
/
00:00
Buy this album individually
The Darkest of Sound - Chapter 1
Noise Dark Ambient
Samples of The Darkest Album
-
B. Brain
00:00
/
00:00
Buy this album individually
In the Darkest of Sound, I wanted to explore Dark Ambient with B. Brain. Previously there were many other ways of tapping into the dark atmospheres but really embracing the 'ritualistic' atmosphere is what I was going for here. At this point, is where B. Brain sound has been fully developed. I believe that the word that comes to my mind when thinking about this album is as you can imagine - its no surprise - 'DARK' - black - shadow - It is not like 'true sound of pain'- it is much less repetitive - and more dynamic - not as tortured, but more centered around experiencing Darkness.
​
The penetrating sound of noise is present but often times, takes backseat to the dark ambient tone of heavy bass alone - I am very proud of this album and would love for you to hear it - and to perform some of it where possible, live. 'Transcending' is VERY much a dark ambient song with only small parts of noise slowly coming in - at the end. It has the sound of someone digging - deeper and deeper into the ground with a shovel - when in reality that is the digging of our own deeper self - To get to our True Self -
​
This album always makes sure to take its time in setting up the songs - I believe this is what makes it so dark in the first place because it subtly builds each song each time - especially track 3. I utilize whispers as well as making sure the music itself is much LOUDER than all my vocals - this makes for the feeling that the music itself is much heavier and louder and enveloping than the vocalist which is what I wanted -
​
If you want the best dark ambient that has noise incorporated into it, then this is the place for it. Topics of going beyond the obsessions of modern society life, disciplining oneself no matter the pain, Killing the fear - the 'boy' that refuses to grow up inside - achieving true adulthood - pure awareness and maturity are what is being explored here. Attaining mushin awareness - and becoming your true self which most are afraid to do.
there is a Chapter 2 already accomplished which will be released in time.
Death Grind / Experimental Metal
Samples of Heavy Uglee Album
-
UgleeFuck
00:00
/
00:00
Buy this album individually
The last installment of Ugleefuck - A fun experience through the harsh reality of Uglee - Admittedly, there is not too much material here and is more like 'rare' songs collected - the songs are wonderful creations - each on their own, rather than together as an album.
I was at this time combining noise into the death grind at times - Overall - some great tracks for ya!
Noise Dance / Hard Dance
Samples of Heavy Dance Album
-
Moon Dreamer
00:00
/
00:00
Moon Dreamer has made its transformation from light idm into heavy dance yes! And this album just continues where album 2 left off. It is full of harsh pounding rhythms but ALL DANCE - all the time - with my signature noise passages happening in and out of everything. The first track is definitely heavy and I can imagine partying to that shit for years to come!
​
In a society totally crazy and dehumanized, what can we the few humans with humanity do other than just DANCE to the damn chaos and make a joke of it to some degree - DANCE your pain away - it really works!
​
There is one track is very different from most Moon Dreamer tracks and that is track 6 - I believe still Noisey, still raw - still heavy - but very different and dynamic - in terms of the drum loops built and utilized -then we get right back into the heavy beats - which can explode your head brah!!!!!!!!!!!
Buy this album individually
Goat Omen III - Walking Alone
Minimal Raw Black Metal
The last Goat Omen album - very KVLT indeed! Here we have a special track in track 1 - as this is very futuristic black metal - the program Coagula was what was actually used to give those vocals -
Then - we get back into the pure black metal - The tracks stand well on their own moreso than together as an album in my opinion - Each has their own thing but to me, the 2 last tracks bring it back to what goat omen was all about - pure harsh raw black metal.
Samples of Walking Album
-
Goat Omen
00:00
/
00:00
Buy this album individually
Drone Ambient / Synth Ambient
Droning ambience that is enchanting - alike a fairy tale filled with both beauty and heartbreak. Simple works of art here influenced a lot by Troum - one of my favorite bands ever. My favorite track being the album title track 'feelings' -
There are so many people dying and crying and sometimes we need to just admire the little things in life - so that we can appreciate what we have and be happy in that and SAVE OUR SANITY here on earth - a place we chose to be incarnated into, learn from and LEAVE.
​
Feelings - emotions are tools of the spirit within us, given to us to be used maturely to make decisions which help ourselves and others. We can be healed by music, we can be guided by our intuition as it works through our mental logic and our gut instinct. Dont be afraid - you are never truly alone if you have yourself truly... truly.
Samples of Feelings Album
-
Afterlife
00:00
/
00:00
Buy this album individually
Experimental Metal / Alternative Rock
Kreature's last album - A short album but still, 5 tracks that kick ass - Here we see Kreature has taken improvements to now have quality production but even moreso - it is a fact that it is more dealing with calming vibe than hateful demonized vibe. The 'emotional' vibe is what I was going for here and I believe that is exactly what was captured.
​
Tracks 3 and 4 show this - as more ALTERNATIVE rock songs than anything on the side of death metal. Influenced by alternative rock Three Ton Gate (Daisy from Marilyn Manson) and overall, feeling the environ of growing up in a horrible place, with no friend or family to trust - and giving up on society. That feeling of separation from truth and our journey back to it.
Samples of What Life Album
-
Kreature
00:00
/
00:00
Buy this album individually
All music copyright Bryan Dass 2018