BE A PART OF THE rEvolution !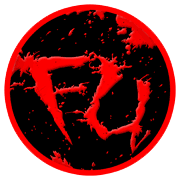 Pack 01 from Bryan The Lion Dass:
7 music projects
17 albums!
67 songs: 4 hours, 7 minutes
of some of the sickest music out there.
819 mb
Complete with lyrics and album art!
These songs all mean so much to me. I hold them close to my heart and are a big part of my life - It's many different types of music and span many years of my life - They are my prized possessions and are available to you. Simply become a member of Patreon and become a patron of my page there.
You will get to select the amount of money you wish to give and also see what Rewards you get for the different amounts of money given. To receive the albums on this page, select 'LEVEL 4 REWARD' You get not only these albums but MUCH MORE! SOME of the albums on this page, I will make available for purchase individually.
For now, just click on the Patreon icon below to get these sick albums. All this for signing up for the $35 USD per month option. You have the choice of stopping anytime, but I am sure you will want to stay on not only to support but because this package's value is so high AND the other goodies you will be getting monthly are very cool - check em out from the link below.
​
Passage Through the Abyss
Heavy Drone Doom / Funeral Doom
Samples of Passage Album
-
Dark Abyss
00:00
/
00:00
Buy this album individually
Dark Abyss presents it's doom in a very experimental manner that at times borders on dark ambient and noisey modes of expression, but at it's core it is Doom Metal. This album is about the Passage we take as humans into understanding the deeper meanings of the universe. It is initiating and opening oneself to the truth, the wisdom, the knowledge that goes beyond what the world knows. It is so deep, so dark, it can be called an abyss...
​
Passage Through The Abyss was the first serious work I did as a teenager and will always remain one of, if not my most beloved music I was blessed to channel. It was heavily influenced by doom bands like Hierophant (John Del Russi), Disembowelment, Thergothon, Boris and Tyranny. Before doom became so commercialized, I was in the know about Doom and it was my life. At my harshest of times, I had a direct portal to another universe, through this album.
​
You will hear Funeral Doom at times but mostly I combined minimalistic DRONE to create an otherworldly sound that would become its signature. Just my guitar, my vocals, fl studio drums and some synth was all needed. The vocals are my own and I was very proud to hone my skill at gutterals from so early on. I want to hammer in the point that this is very direct, straight forward music - no fluff, no fancy anything - just PURE, RAW Doom - Doom that brings to mind space, earth and an aloneness that is Sacred whereby you confront and become one with your True Self.
Tracks like 'Soft Cries from the Earth...' were built in the moment, allowing the music to flow through me - (putting down the rhythm first then recording second lead guitar on top). I find it very beautiful and dark - For anyone who has felt suicidal - who has had to deal with real pain - This is the music that saved me... Please have a listen.
Heavy Drone Doom / Funeral Doom / Dark Ambient
Samples of Moon Album
-
Dark Abyss
00:00
/
00:00
Buy this album individually
It is not music for those who are not open to heavy music that isnt afraid to TAKE ITS TIME. The slow pace is what makes it that much heavier, to me - This is Doom. This is meditative. This is a place full of dread, yet almost in a way, beyond it - processing the deepest of darkest emotions we hold inside as Humans. Moon Abysmal Eye is even more than the first album, about actually feeling the experience of 'moving' in a sense, to another world.
​
The Drone goes into Dark Ambient on tracks 3 and 5, as I was deeply influenced by the writings of H.P. Lovecraft. The Horror of exploring such dark atmospheres proved to be where I myself wanted and NEEDED to go, to process the darkness both in myself as well as what existed in the world I was in - Our demented society, so full of bullying, abuse, stress, pain, abandonment and so much confusion.
​
Again, simply guitars layered on one another - with my vocals as well as a lot of delay effect, reverb and many effects within Sound Forge the program is what helped materialize these tracks. I dropped the pitch on these drone tracks obviously - to make what I believe to be one of the most Evil sounds you will hear ever. This is the darkness and it calls to you...
​
It calls for exploration of yourself - just as the moon represents the dark self within - the truth beyond all we tend to let others see - what is REALLY going on inside. The Subconscious. It was at this time I was understanding this Pull toward self fulfillment inside Shadow work (looking at your own secrets and true self hidden deep down) and understanding the VOID - which words still do not do justice.
Cruelty... Insanity And Hatred.
Heavy Harsh Noise / Industrial
Samples of Cruelty Album
-
B. Brain
00:00
/
00:00
Buy this album individually
B. Brain was my first ALL NOISE project. Experimental metal was not enough - for I wanted to explore and experiment in electronic music - fully embracing Industrial and super distorted sounds that were pretty much as Anti Music as one could imagine! The B. Brain experiments were all done with FL STUDIO but I had experimented with doing noise with my guitar before seeing how capable FL STUDIO was with my use, to make not only the heaviest of distortions but also the heaviest of Beats and Rhythm progressions.
​
Unlike Dark Abyss, there is a certain 'electric' feel of adrenaline flowing in many of the tracks here like 'Intolerance'. I think you will appreciate that this album 'Cruelty, Insanity and Hatred' has a VERY powerful and dare I say 'clean and clear' production despite being a harsh noise album, centered around having a dirty and raw, nasty distorted sound all the way through. Every crackle was timed and distorted just the way I liked it and the bass was cutting and powerful no matter how distorted the crazy songs got.
​
This album is one of my favorite because every track works - and they all fit together very professionally in my opinion. It is not just harsh noise but rhythms that take you on a trip - in and out of experiences of absolute hate, insanity and just as the title of the album says - Cruelty. To me, this is what my noise sound tries to express - Cruelty made into music - As we see the corruption of the masses via intolerance of things which should be tolerated, even healed.... As we see religion's brainwash of humanity - As we see ourselves thrown into a pit of disgust where by we must DIG DEEP to 'revive' and ressurect our True Self.
​
Like in 'Brain Drill', we are drilling constantly at ourselves in our life, to put out the weak and embrace what is true - what is strong. It is this kind of music, I believe to be doing surgery on ourselves which is why it is so important to me. Acts like Genocide Organ, Merzbow, Folkstorm and Navicon Torture Technologies helped influence this sound I went for. I view this as one of the most solid albums I accomplished in all my collection.
Heavy Harsh Noise / Industrial Pulsation Noise
Samples of For Freedom Album
-
B. Brain
00:00
/
00:00
Buy this album individually
Moving more away from 'rhythmic pulsations', this album is focused a bit more on the BEATS - even having drums as shown on the 'ill be back' track. 'Pain as Sacrifice' used what I feel to be my first time really getting the 'signature sound' I wanted to give me heavy yet distinct and understandable beats/drums/percussion.
It was also showing me using more and more, movie samples which became something I did often. Even though that is the sound i wanted, this track in particular is the only one to sound the way it does, especially with it's use of snare drum, which I moved away from later on.
​
This album 'For Freedom' is about the torture we experience inside and outside, as we strive for Freedom - It is an abstract thing which is easily misunderstood... the struggle for freedom. I was at this time, learning about freedom fighters and how brainwashing modern society had really become.... how oppressed our TRUE SELVES had become despite all our so called 'progress' as a human race.
​
It seems at every chance for corruption and weakening of our human will, we have been duped into allowing just that to happen. I was realizing how romanticized USA is - and how the 'american dream' is something that happens everywhere - whereby people choose to see only glittering gold and willfully ignore the dark truths in the shadows behind all that glitter.
The war in Iraq for one as well as all wars in general had a lot of brainwash going on and seemed to control only those masses opinions because of their own fear of controlling themselves... taking responsibility to be free to think for ourselves and give ourselves permission to doubt what we hear and see - so that we can make educated decisions which shape our reality as well as the society our children will grow up in.
​
If you want to hear some of the heaviest noise, please take a listen - Hear what most of the world runs away from - the sound of truth - the sound of raw truth. Awaken the warrior in yourself that is willing to take a stand in the name of Real Freedom - but first you have to dwell on WHAT freedom is...

Drone Noise / Experimental Ambient.
This album, Droner is all about... you guessed it - a Drone experience- Drone ambience which is combined with noisey distortion and even percussions later on in - Influenced quite a bit by old Coil and other drone acts, this album shows a somewhat gentler and softer side of noise - VERY different from what B. Brain is usually all about (extreme, raw, heavy music) - Again - it is meditative.
​
I chose not to give names to the songs because I believe it is best that way for this album - allowing you the listener to really make them what you want them to mean - personally TO YOU. Yes there are some vocals toward the end - humming on 'song 4' especially is meant to really show a peaceful side to the music I can make - it is all just a flow what the universe wants to allow through me - it is my medicine - it is there for you too. If you can go out and take this music into nature - I am sure it will give you a beautiful fulfilling experience.
Samples of Droner Album
-
B. Brain
00:00
/
00:00
Buy this album individually
Minimal Noise Beats
Seeing the over-reliance on musical intelligence - I myself wanted to just spend time making a lot of SIMPLE music. This was combined with me going through a time of life being extremely interested and even TAKEN by the topic of war and being a soldier.
Simple instrumental music - almost reminiscent of old video game music- This album 'Militant Minimal Musick' follows the journey of soldiers welcomed into a war they do not understand - A war which many of them do not want and those who do want it - are usually brainwashed weaklings.
​
The battlefield of military is connected to the battlefield of the mind - we each have to go out into it everyday - and face 'the enemy' in all its forms - both outside and INSIDE of our own minds - as we struggle for freedom.
The album is very focused on giving the straight forward feel of being in combat and then coming out as a soldier with Ptsd - When I say minimal, I mean it - this is about SIMPLE beats. Are you ready for war? Take a listen.
Samples of Militant Album
-
B. Brain
00:00
/
00:00
Buy this album individually
Instrumental Noise / Electronic Noise / Eastern
Samples of Yogi Album
-
B. Brain
00:00
/
00:00
Buy this album individually
Ready for a crazy ride? Are YOU a human who just can't stand society? Tired of the bullshit, brainwash and braindead people you have to deal with everyday? Then this album is for you! On the real though, many of us are called out of society - for our own spiritual/psycholical upgrading - We are like yogis called to the forest - called to the outskirts of mass population - called to nature - back to basics - to rekindle a fire that society blew out a long time ago.
​
This album commemorates my intense study of eastern religion and spiritual phenomena - and shows the madness we go through even outside of society - as we battle with our own inner demons and handling things like a kundalini rising of energy inside of ourselves which can be a very madenning event. The pay off is worth it though as we come to see the truth behind the physical and understand our own power in our intent and abilities to IMAGINE our destiny in life.
​
All the yogis from Maharishi Mahesh yogi to Yogi Bhajan to many many others - took time for themselves - to rebuild themselves and awaken themselves in meditation. There are many sanyasi yogis who are basically men and women who just got chewed up by the machine that is society and rather than commit suicide, decided to venture out into a different life and find a freedom by abandoning the very society that abandoned them since before they were born. The first tracks are something I have not done much of in B. Brain as they are mostly made with actual instruments -I had an indian flute - used a normal bongo drum I believe and hummed along as a new layer on both.
​
I am sure you will enjoy this - they are real performances - including track two which then takes the instrumental noise into guitar noise - as we go further into electronic noise (which we know B. Brain to be all about) - Take the trip - Take the pill that rips you anew. Track 6 was a track I did in college - I whipped myself as hard as I could and you can hear it throughout -
It was a high energy channeling of sick sound - I am glad for the help of Alejandro and Sol - (yes that was a sax in the start!) - This was where I really embraced noise music as my means of spirituality - my ascension - my passing of life's tests - my very mission, purpose and existence - my means to go beyond ALL PAIN and become one with the Chaos that was my enemy - now becoming my friend. Trascend with 'Yogi Left society' - leave with me...
Noise Death Industrial
'Hate Within' takes the heavy to a new level - keeping things SIMPLE but as raw as possible. There isnt much I can say other than I love this music and it is the type of noise I would LOVE to see and hear performed live. The topic is obviously the hate we feel within - the dread, the fear, the horror and the insanity that we have to process as we come to terms with the reality of life... the cold truths.
​
The general tone of this album is concerned with nihilism - a general disgust and hatred of society. How could we not hate humankind? We who have to deal with employment problems, money challenges, ego trips, racism and political corruption amongst a world full of crime and deceipt. The true power is within us and the hatred we feel is natural and healthy and not to be denied lest we deny our state of pain so as to get further than it.
​
I wanted a sound of dirty noise that was still coherent and full of percussion that could be screamed/sung over - percussion that felt like a harsh pounding on your mind... strong enough to break bones. This is an album to turn up LOUD as you can - it's worth it!
Samples of Hate Album
-
B. Brain
00:00
/
00:00
Buy this album individually
Death Grind / GoreGrind
Samples of Wounded Album
-
UgleeFuck
00:00
/
00:00
Buy this album individually
Welcome to the world of UgleeFuck - a death grind project I created to put down as many heavy tunes as possible - Again, the dirty distortion with overdriven bassy guitars and truly wretched vocals/gutterals. This is again, alike 'Cruelty' of B. Brain - one of my most favorite creations. The production value is very high in my opinion and all the tracks have something very special to them.
​
I believe it carries a signature original sound too - Influenced by mortician, libido airbag, disgorge and more - I LOVE the underground sound of various other death grind and even porn grind bands that I was hearing and loved to incorporate samples from movies into the songs. A lot of work went into these tracks (especially the first track which I did the drums VERY slowly, one beat at a time!).
​
The vocals are something I am also very proud of - gained from practicing over and over - on a daily basis - bands like liturgy, brodequin etc. You will hear that I combined the underground 'digi' sound that many bands with a drum machine took advantage of - WITH the sound of SYNTHS! yep! It gives a strangely dreamy vibe to many of the songs as well as a COLD atmosphere with all the reverb.
​
I would love if many people could hear this track - so many stand out tracks are on it - 'World of Rape', 'Warriors of Steel',etc - all with that repetitive riffage needed to DRILL in the sounds to your core! Please take a listen and let others hear so we can spread this.
The topic is of us being a very wounded population - Many of us can only begin the healing process when we begin to dig into and see the wounds we have - the wounds that are emotional and hidden from physical sight - the wounds that can turn a normal person into the worst of criminals... it can also be the portal to us finding our TRUE SELF - our power! It is society that is so weak because they refuse to acknowledge their wounds - and fantasize their pain instead of getting truly tough and TRUE from them.
Death Grind / GoreGrind
This album continues the onslaught of the first album by Uglee. I made all this to acknowledge and rip myself as all people should, from the fake - the glittery - that which is so 'pretty' and 'nice' -
​
MANY men especially need to do this to reclaim their manhood in a society that often times hates that manhood while romanticizing it in movies. Yep its a fucked up society.... so FUCK EVERYONE.
​
Ugleefuck tries not to take itself too seriously - there is plenty room for fun, jokes - comedy because it is truly funny how fucked up society is. As you can imagine - taking influence from bands like Cock and Ball Torture and Purulent Spermcanal and GUT - I wanted to go for as crazy a sound as possible while still having song structures that I could have fun with. Get up! Get down! Laugh! Scream!
And most of all.... Get UGLEE...
Samples of Taste Album
-
UgleeFuck
00:00
/
00:00
Buy this album individually
IDM (intel dance music) / Minimal Beats
Samples of Full Moon Album
-
Moon Dreamer
00:00
/
00:00
Buy this album individually
Take an ecstatic trip into a beautiful world of dancing celebration! Alien music of techno dance mixed with experimental ambient - Peaceful pastures under a hypnotizing full moon - Now is your time to escape the stresses of life and enjoy nature at night! Smell the grass and feel the dirt beneath your bare feet, see the clouds adorn the sky and hear FULL MOON CELEBRATIONS of the MOON DREAMER move all for you.Dedicated to moon dreamers everywhere!
​
I love Aphex Twin, I loved the pure innocense of many of Richard's idm tracks and it influenced me bigtime. Many other influences but most of all - just me experimenting in FL STUDIO - without the intent of making HEAVY music - is what led to more 'dancey' tuned that, without intense distortion too, led to building Moon Dreamer. The production of this album is very professional in my opinion and has VERY solid tracks.
​
As you will hear, I combined this with what I call 'controlled' noise - using swishing experimental manipulations of sound (cool swishy noisey sounds) to intertwine with the dance pulsations and that's 'my' signature use - I use it like a solo guitar hah!
Come right in and enjoy this music - I hold it dear to me - It is very clean and is about appreciating dancing - dancing by yourself or with others - in your room or - even better - out under a full moon in the forest - why not!? The light atmosphere does experiment with a kind of dark atmosphere toward the end but it is still fun as hell. Fav track - 'We the dead dancers'
Noise Dance / Hard Tekno
Samples of Dance Till Album
-
Moon Dreamer
00:00
/
00:00
Moon Dreamer now takes itself into the realm of HEAVY DANCE - this is where I began to KEEP the 'dancey' beats and expand on them WHILE combining it with noisey distortion, hence my often times calling this music - noise dance. It is my form of dance music mixed with noise - and I never actually thought moon dreamer would go in this direction - But am glad it did, influenced by hardstyle and old euro dance - as well as ANYTHING oldschool hard techno - especially Yoji Biomehanika.
​
This is some adrenaline pumping action music - to party to - to pump at any gathering that wants to be 'lit' LOL. That was the goal intended for it anyway - have fun and dance - it's a spiritual experience to fucking be yourself and dance strong and bold out there in the world.
The last track is one of my best tracks I ever created in my opinion and I doubt i will be able to recapture that power again in the realm of dance - mostly because I want to see this music succeed - before I try making anything else LIKE IT. As Anthony Demillo in the samples of that track says - 'drop out' - and realize you are IN the world, but not OF it!.... This is FREEDOM...!!!!! welcome !!!
Buy this album individually
Minimal Raw Black Metal
Oh man - TALK ABOUT MEMORIES! This is GOAT OMEN - the first album from this project of pure black metal - dark and minimal as can be - Influenced by the likes of Burzum, Beherit and even Immortal - The black metal here is simple and has organ involved in it sparringly - This project gave me a chance to develop new vocals that were not death metal gutterals.
​
You will find that this project is very different from other black metal bands through and through, despite its simplicity - the doomy vibe of some tracks like track 3, the echoed vocals and even lead guitars - makes it so that it isn't as 'black metal' as one would expect but that is the idea - to take the old and keep what we like but expand it - experiment with the genres to build something NEW that is worth sharing with the world -
I believe although this is dark music, it is also so beautiful and track 5 for example is a good show of that. Listen and be KVLT!
Samples of Goat Omen I Album
-
Goat Omen
00:00
/
00:00
Buy this album individually
Goat Omen II - Goat Moon.
Minimal Raw Black Metal
Samples of Goat Moon Album
-
Goat Omen
00:00
/
00:00
A necessary listen - The second album of Goat Omen - black metal to the bone! Whereas the first album was more doomy and dreamy - this album took a different direction - more in terms of War metal - and kept with the fast pace - It DOES have various slow sections but generally, I focused much more on fast paced action - Definitely commemorating old school black metal - black thrash. Old immortal, venom and more influenced it.
​
What is the GOAT obsession about? The goat is the person who can come out of society and be him/her self - the human who has detached and attained their TRUE SELF - the courage to dig deep and achieve that in themselves is something only few do because most are too afraid to develop themselves to that degree, past all the challenges before them.
​
The hidden knowledge cannot help but FLOCK to such adepts - such seekers - such masters of the self who deserve the occult knowledge and let's not get too serious here - It doesnt make us 'better' than others but it certainly gives us the freedom we deserve. The goat is different from the sheep - not a blind follower who follows the leader off a bridge.
Buy this album individually
Minimal Experimental Dark Ambient
Afterlife was actually one of my first tries at music in general. Music... or sound... atmosphere? WHatever you call it - it was my first experimentation and I remember using clean guitar, sounds I made with my mouth and an amazing little program called Coagula where you would DRAW a visual and it would turn it into sound. This is a very simple album - again, it is so personal to me - the memories I have of having to get up everyday when many a time I really just wished I was dead... The lonliness and coming to understanding of the world and myself more and more through my pain.
​
Although Afterlife became a project focused more on happier vibes, this album is definitely as dark and evil as I could have made it at the time. Very abstract and repetitive - I can assure you though, you probably have not heard anything like it before - but I can say it was influenced by projects like Atrium Carceri.
When your american dream - your happy happy dream comes to an end - when the dream dies, you can wake up and have a TRUE life which is what we all really came here to experience and process, rather than run away from it. It is strangely CALMING to relax into that realism - reality based thinking.
Samples of Dead Dreams Album
-
Afterlife
00:00
/
00:00
Buy this album individually
Experimental Drone Ambient
Beautiful... yet sad... That is how I explain what Afterlife became - ambient music, synth driven compositions that were meant for heart tugging - heart breaking - symbolizing the internal defilement of OUR hearts - those of us wounded and broken by society - by our friends, family and whoever else. During this time as you can tell - I was dwelling on the topic of prison a lot and understanding that this place can be such a hopeless place - such a place of LOSS - loss of humanity, loss of inspiration - like a hell - no freedom - no hope.
​
Many of us are put into actual prison and ALL of us have to deal with the parts of life where our MINDS are our prison - locking us down, keeping us away from all freedom to live a fulfilling life we WANT. White lies - so many people lie - it is fucked up - how can we even call ourselves human when we lie - and ALL people lie it seems - so processing that is part of what this album is all about - How people underestimate the damage of lying and how you must become TOUGH and expect lies from all.
​
I think you will like the simple ambient tunes - it is happy in some places - rarely - I wanted a kind of dreamy 'awakening feeling' on many tracks especially track 2 - Hope you enjoy - i feel this is the most beautiful music i will ever churn out.
Samples of White Lies Album
-
Afterlife
00:00
/
00:00
Buy this album individually
Experimental Death Metal
Kreature happened in between - after I experimented with Afterlife's ambient music but before i was really making Dark Abyss's doom. Kreature here in this first album was probably my most raw expression of the frustration I was feeling while still in school -
Yes, you can hear a lot of 'mistakes' in a way and a very funny sounding drum lol - - but this is truly the MOST experimental of metal I ever made - the drums are craaazy - and completely not real sounding - I was working with extremely minimal tools at the time - not even really able to use FL studio - I just had a few separate drum sounds and I would input them in one at a time in Sound Forge - layered right on top of the guitars I made.
​
This project is just non-stop and if you look past the flaws, the actual riffs - i LOVE - Unlike any other project, Kreature tried very hard to utilize constant mini-soloing on the lead guitar throughout the songs while keeping the drums with a 'frantic' pace... and a lot of flangey computer-esque effects happening whenever possible. I even made bass a different instrument which I did not on other projects (the bass of the guitar was more than enough for me on those) - but here I used a clean guitar to try to put in bass solos - The riffs change very spastically too, influenced by Disgorge Mexico. I think you will appreciate the ideas presented here - listen!
Samples of Demon Album
-
Kreature
00:00
/
00:00
Buy this album individually
All music copyright Bryan Dass 2018