BE A PART OF THE rEvolution !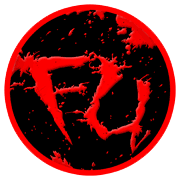 EXPERIMENTAL
1010101010001
I believe in getting DIFFERENT music out there - even that which is not known as 'music' and is more about experimental SOUND. I believe sound is such an Experience and my personal favorite format of expression.
​
This is why I devoted a HUGE part of my life to making music on my own - knowing fully well, one day I would be able to self fund a band project. I have made MANY ALBUMS which I consider my most prized possessions & this I offer to you for following me and becoming a part of Revolution Freewill.
It isn't just music, it is a portal to enlightenment & a needed escape for the downtrodden & suicidal- Medicine for those society has deemed mad.
I CREATED SEVEN MAIN MUSIC PROJECTS IN MY PAST
I needed different music projects to express myself and so made different 'bands' - though I was the only member lol.
These solo projects are what I SHARE with you in my Music Packs which are available as Rewards on my Patreon!
Click the arrows below to check out these Solo Music Projects:
IF YOU LIKE THESE BANDS/PROJECTS - you are sure to like some of what I do!
​
If you are a fan of HARSH NOISE with touches of industrial and beats (Merzbow, Masonna, Control, Folkstorm, Genocide Organ, Converter) then come on in. I was greatly influenced by Death Metal (Autopsy, Napalm Death, Mortician, Death) & Black Metal (Mayhem, Beherit, Burzum, Immortal) - Yep the Old Schoolers!
Soon enough I found myself really into brutal death grind such as Disgorge (Mex) & Disgorge (US), Gut, LibidoAirbag, Impetigo, Devourment). None of this took me away from bands like Nirvana, Type O Negative, Alice in Chains & Aphex Twin who deserve their fame & fortune.
​
I started combining Noise into Dark Ambient upon discovering projects like Atrium Carceri, Desiderii Marginis, Herbst9, Inade & Lustmord. I have not yet gotten to really delve into this part of music which needs time & focus to do but I intend to get toward it as the initial NEW ALBUMS of Revolution Freewill are accomplished & sold.
To get the music, you simply have to go to my Patreon page and after signing up, select the Reward package you would like (Packages of media which I Reward you with, for supporting the Revolution Freewill).
​
You can head on over to my patreon by clicking the Patreon logo below. Giving me financial support is great, but it also rewards you with TONS of great behind the scenes media and most of all - if you select our LEVEL 4 REWARD, you get pack 1 of my Music Collection (17 albums, 67 songs, 4 hours of music!). If you select LEVEL 5 REWARD, you get pack 2 of my music collection (13 albums, 85 songs, nearly 6 hours of music!).