BE A PART OF THE rEvolution !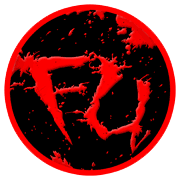 The best way of keeping in touch with me is by 'liking' my facebook page. You will automatically start 'following' me there and see MANY updates, contests, art tips, giveaways & much more!
Patreon is a page that allows you to get access to a TON of my original material while also giving you an opportunity to give money toward our efforts.
Head on over to the site & become my PATRON! By giving Small amounts of money MONTHLY, it will ensure the health of Revolution Freewill (& mysellf) as I need time & money to spend creating it.
'Subscribe' to my YouTube channel and you will receive video updates of ALL the fun things I upload. Some things are so 'spur of the moment', I may not even give a social media update in other pages so subscribe!
You will also get to see the huge amount of videos detailing not only production but also TEACHING the art of comic book creation. This is actually a 13 week course (1, 3 hour class a week) but I frequently share TINY tips from that class via short clips on Youtube! Leave a 'like' and comment on ALL the videos please!
Feel FREE to Email me, Bryan 'D Lion' Dass if that is the means you wish to communicate with me by.
This is especially good for very personal/private messages or business engadgements you'd like to contact me about. Also good, if sending me files.
PayPal makes it VERY EASY to send any kind of financial gift towards this Revolution Freewill journey - Simply click the icon to the left and you will be able to send money, be it a little or a lot - it is always much appreciated.